6 in 1 Multi-functional Stylus Pen
6 in 1 Multi-functional Stylus Pen
$22.00 (-41%)
YOU SAVE 41%
In stock - ships in 3 days
Payment methods

The handiest pen in 2020! More practical than you think!
This multi-tool pen is a revolutionary stylus pen that is a must-have for IT professionals, home improvement geeks, and anyone who likes to be prepared with a couple of cool tech gadgets on them at all times.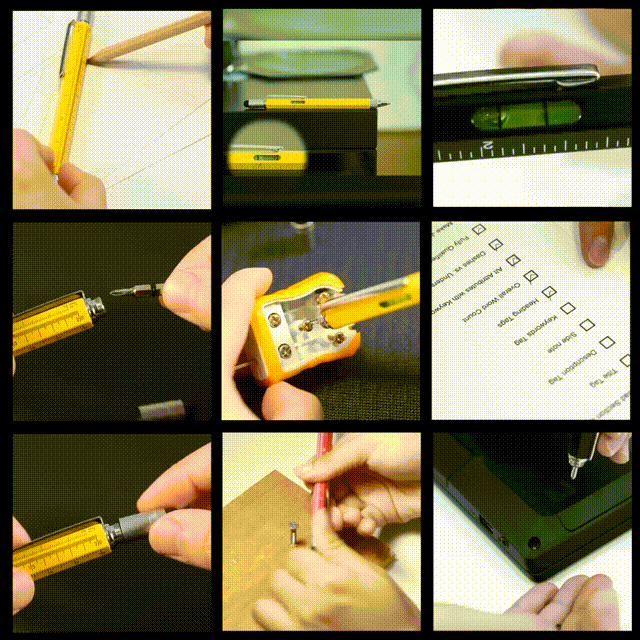 Each mini 6 in 1 tool kit is built from strong aluminum so you can use it at home, at the office, or at the site. Add it to your hand tools, home improvement supplies, or office gadgets.
6-in-1 Tool Set
High-quality Material
Built-in Stylus Pen
Perfect Gift Option
Item Weight: 0.48g
Product Dimensions: 6 x 0.4 x 0.4 inches
Colors: Blue/Black/Red/Yellow/Silver
What You'll Get:
-Multi-functional Stylus Pen x * pcs ( * depends on the ordered quantity )